Meet Rob
Master falconer Rob Waite has been practicing falconry for over 40 years. Rob studied and worked as a professional falconer in the United Kingdom before moving to the United States. He managed the first falconry school to open in the U.S., The British School of Falconry at the Equinox, throughout its 18-year history. He now owns and operates the Green Mountain Falconry School, located at beautiful Boorn Brook Farm. Here he offers visitors a very rare opportunity to handle a trained hawk and share his passion for this ancient sport.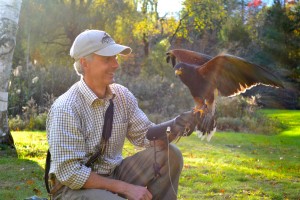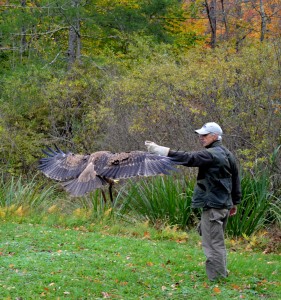 Boorn Brook Farm
GMFS is located at a picturesque small family farm in the heart of Manchester, VT. Boorn Brook Farm used to be the home of the famed Vermont artist,  Ogden Pleissner. Boorn Brook Farm now offers rental accomodations in Odgen Pleissner's barn studio.

Learn more about Boorn Brook Farm and staying here: BBF on Vacation Rental By Owner
See more of Ogden Pleissner's work: Pleissner Paintings
The Sport of Falconry

Falconry, the art of hunting with a trained bird of prey, is an ancient field sport that is still practiced by a dedicated few. It is believed to have originated in China around 2000 BC and was at first a method of putting game on the table. Later, it developed into a sport that was highly regarded by royalty and was considered an essential part of an aristocratic education being pursued by both men and women.
Although now gaining in popularity, falconry is a time-consuming sport that is highly regulated and requires a minimum 2-year apprenticeship. A trained hawk demands a daily commitment that few are able to fit into a modern lifestyle.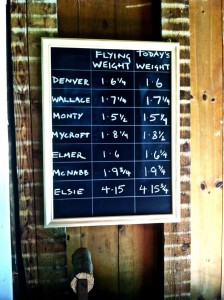 For more information, please email Rob at greenmountainfalconry@comcast.net